Open Positions
We are restless dreamers, creative thinkers and makers who are unafraid to take a stand.
We are made up of strategists, designers, artists, engineers, ethnographers, activists, vinos, metal-heads and some very good bow-wows. Our passion and an obsession to uplift mediocre experiences brings us together.
The Dream is Alive in Portland

There is just one more thing that binds us together. It is our love for Stumptown. We see you roll your eyes, but, Portland to us is more than craft coffee, beer, books, and bikes. We are at the epicenter of a creative community that celebrates learning, sharing and making. And this ethos is a great inspiration. It plays a significant role in motivating us in new and interesting ways. Nothing sparks creativity like being among creative people. (Of course, the craft coffee every morning helps too.)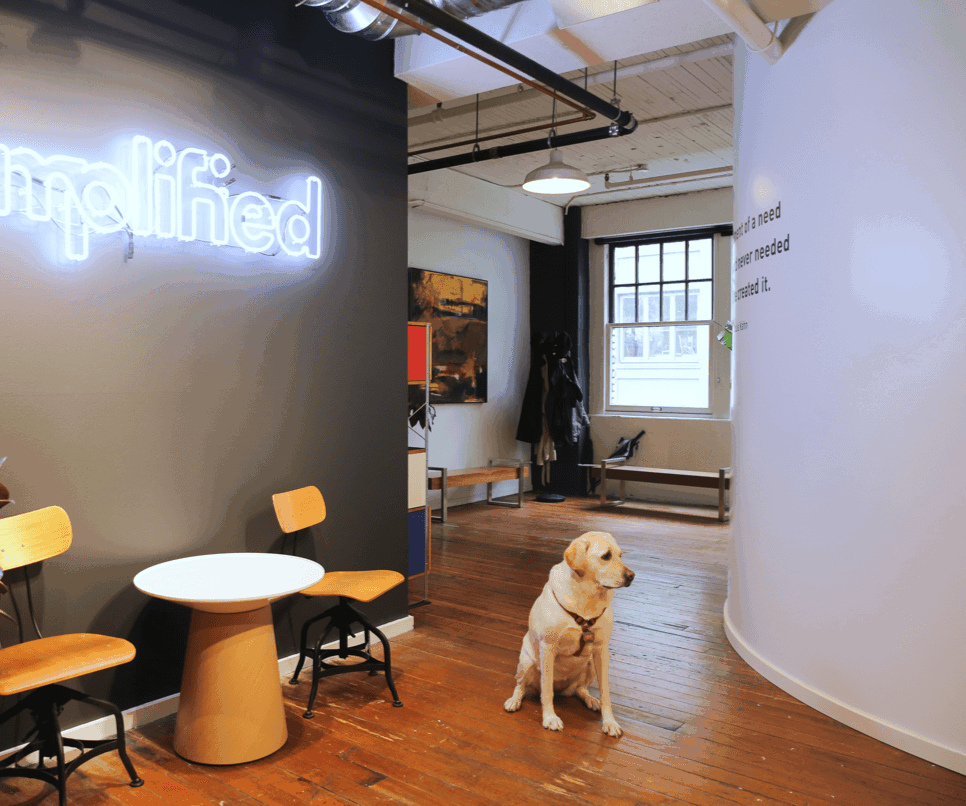 We Like to Give Back
Since we get so much from it, we are naturally inclined to give back to the Portland community. We teach classes at local community colleges. We fund projects that seek to make a positive impact locally. We organize events to make design and design resources more accessible to community. A local favorite, however, are the free cuddles.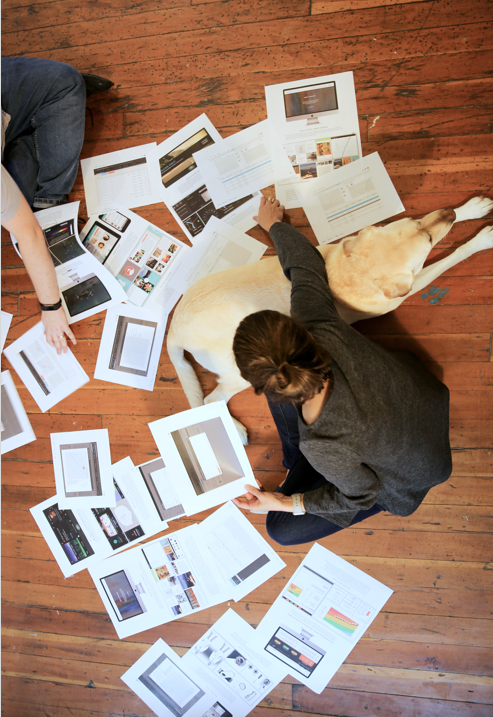 Our teams are always growing, and we're always in search of talented hybrids. Amplified is committed to collaboration, and having multidisciplinary teams working together to solve problems.
Visual designers at Amplified work toward creating a user experience that excites and emotionally engages with its audience by applying principles of hierarchy, unity, balance, and scale. On the one hand, they are fearless to explore wild ideas. At the same time, they are willing to acknowledge and work within predefined, sometimes esoteric constraints that they don't control. Creative exploration, constrained or not, comes naturally to them and their designs always have a purpose.
Learn more
Experience designers at Amplified envision and create the visible framework of the product or service experience. They are passionate about using their craft to transform the way people live and engage with the world. A human-centered approach to problem-solving informs their work but they are not afraid to trust a vision and intuition to drive design. They are quick to reconcile business requirements with user needs today but are just as mindful about what tomorrow might bring. Creative exploration, constrained or not, comes naturally to them and their designs always have a purpose.
Learn more
Thunderbolt Commercial Segment Marketing Program Manager
Thunderbolt 3 brings Thunderbolt to USB-C at speeds up to 40Gb/s, creating one compact port that does it all — delivering the fastest, most versatile connection to every dock, display, and data device. It is receiving broad adoption in the PC industry, enabling exciting new usages such as single-cable docking and external graphics.
This position is for a Business/Commercial Marketing Program Manager for Thunderbolt products.
Learn more
Don't see what you're looking for…
That's okay. We're always interested in meeting talented people, passionate about solving problems. Send us your portfolio, and we'll get in touch.